Exploring Jessica's Shadow
What triggered me?
Sometimes, it's not what we think, as I found out.
The energetic framework or patterning of shadow work is a concept that is, initially, difficult to spot in your own life. Primarily because the shadow work concept has not been built into our programming; it is a concept rarely discussed in our culture, education system, or our Western rituals. Let's face it, listening to our hearts and discussing sad times from our childhood is not at the forefront of most people's minds, and if it is its likely we don't want to feel vulnerable in sharing it.
The more examples clients of mine read about how I undergo shadow work the more the pieces fall into place in their own lives. This article shows you my recent illumination and integration after being triggered. My shadow behaviour alerted me to a wound, which I was able to illuminate by sifting through feelings to find the resonation—matching vibration— to where the wound came from then integrating the healed wound into my consciousness, and, hopefully, inspiring you to do the same.
The Actors' Background Story
Patricia had been in a relationship with Bill for about seven years, and for two of those years I'd listened to Patricia deliberate about how she might be able to extract herself out of the relationship. Bill was a gentle quiet athletic man with little aspiration for anything grand. Patricia recognised she aspired to a life on a far bigger scale personally and professionally. She's a woman who takes courses in leadership; travels overseas to climb mountains; she's inquisitive, intelligent, and capable. However, when Patricia met Bill she had recently separated and was fragile. Bill was tender and loving but was still raw from a relationship that had finished ten years earlier.  Together they healed wounds exacerbated by their ex-partners.
I feel self-righteous; my shadow wants to take control.
Last year, Bill began to make overtures of permanency to Patricia. Many long walks later Patricia made the break from Bill, he was heartbroken. On occasion since their separation they have gone hiking together, this suits Patricia who has limited spare time. It had been several months since they last walked together, and they agreed to meet up and talk. Patricia really enjoyed seeing Bill who has been working through his painful experiences with a counsellor and begun meditation; he's feeling more grounded and at peace with himself. The week that followed they decided to go out for dinner together, which led to Bill staying over.
I Was Triggered
That's the point at which I come into the story. I was triggered. To be honest I wasn't surprised that Bill stayed over or that I was triggered. But why was I rattled? Exploration was needed.
The triggering began in my head as a lecture to Patricia about integrity and being selfish. My body was tense but rumbling, slightly edgy, and agitated. I note I'm feeling self-righteous; I develop a stature ready to confront. Of course, I am not continually aware of this. I move into and out of moments of awareness, my shadow wanting to take control. My ego, which I have found useful at these times to call Maggie, is indignant at all the times Patricia had told me that I deserved to be treated better in a relationship that I had struggled to leave. And, to me, here she was treating Bill unfairly; taking advantage of him, and from my view being manipulative
The Wound Causes The Behaviour
The wound here is the reason for my behaviour. An unconscious part of me, my soul, has been reminded of a time, and I now feel as if I am Bill. In the past, I would have felt justified by my lecturing, my disappointment, and my indignation because blame is the concept we have been programmed to understand in response to a trigger. But, luckily for Patricia and my friendship, I didn't lecture her or text my disappointment because, importantly, I knew this had nothing to do with Bill or Patricia. These two were actors in my play.
I was disappointed, that was the word behind the feeling, though I struggled to find the connection behind the trigger, the wound. Did I feel I was lacking integrity in some part of my life? Where am I being selfish and thoughtless toward another in my life? Was I jealous the two had reconnected? I passed different sentences over and over through a resonance filter in my mind. Waiting for the aha moment when the sentence would match the feeling, like notes sounding in harmony, or signatures or frequencies matching; my heart and mind coherent. But nothing resonated. Still there was chatter in my mind; could I even continue to be Patricia's friend? Maggie, my ego, was having a field day!
What Is Important Is The Response To The Situation, Not The Situation Itself 
Thankfully I was meeting a wise young friend, Ben, for coffee at midday. I know that Ben has a keen interest in shadow work and, as I do, considers it to be paramount in our lives. I asked for his help and gave a few brief lines of the story as I knew it wasn't really relevant; it was my response that was of importance.
He suggested it was connected to my father, brother, or another influential man in my life that had created or perpetuated a wound I was not aware of.  Ben thought I was upset for Patricia and that I was aligning with her because Bill had taken advantage of her. Then it struck me. I had been blinded by Patricia's behaviour because she was a woman. The behaviour that I was triggered by was one that I identified with as masculine— it was how I had packaged some masculine traits, or rather traits that belonged to men in my family.
Finding The Resonance With The Wound
I knew there was something right about Ben's suggestion because there was an adjustment in my energy field but it took a few more turns of the cogs before the resonance happened. Yes! I felt Patricia's actions toward Bill had been manipulative to get what she wanted without honouring the pain that Bill might feel; the hope he might feel that Patricia and he would reunite. In hindsight, I can see and feel the disappointment I would feel when my needs were not met, Dad would let me down to prioritise himself over me, to go where he wanted rather than where I wanted to go, which was often to my friend's house.
Particularly, I was at a new boarding school in Devon doing year 11, aged 16. I had missed my friends from my old boarding school a great deal, and an opportunity arose that I could visit them at my old school, 300 kms away, for a day. I asked Dad if he would be able to collect me a few days before the end of term and take me. He could, I was overjoyed. Incidentally, I would miss the official celebrations of the Devon school and I was warned that I would not be welcome back if I left, so it was a big deal. Who cares, I thought, I'm not coming back anyway! I was really excited, the day arrived. Dad packed my cases into the boot and when I got into the car he told me we were off to see Uncle Percy on the way home. What? When I asked about going back to my old school he guffawed and thought it was a ridiculous notion. I was gutted. I'll just add that my dad did a spectacular amount of mileage during my childhood taking me to and from boarding school to home but this is the one incident that created a deep wound with regard to my needs not being met, my feelings being totally disregarded.
Every Person's Wounds Are Unique
This story is how I perceived and interpreted the situation between Patricia and Bill. For all I know Bill may have made the suggestion, he could have fallen asleep on the sofa. This game in life provides situations for our own soul's evolution, personal growth, expansion; all our wounds are personal and unique.
There is always wisdom hidden in the wound.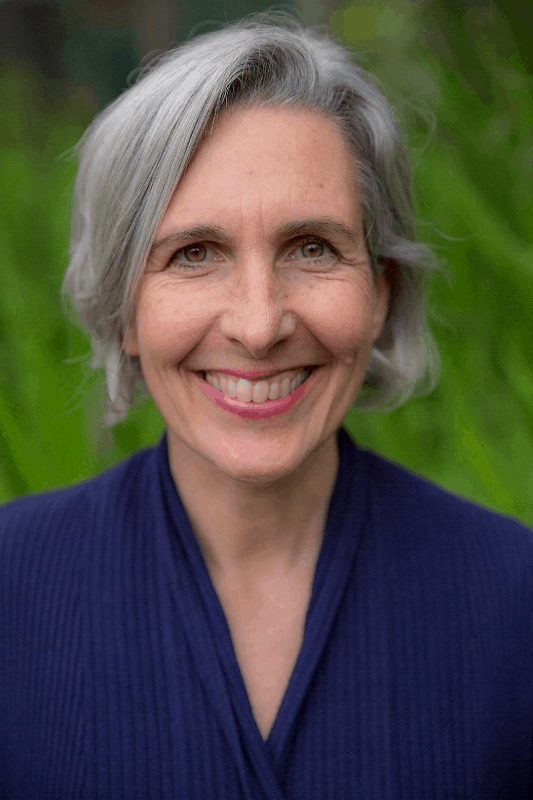 I hope you have been inspired to investigate your own triggers when they arise. You can find further examples of how shadow behaviours show up from being triggered in articles. If you would like to engage in your own shadow work and would like to discuss this please contact me.